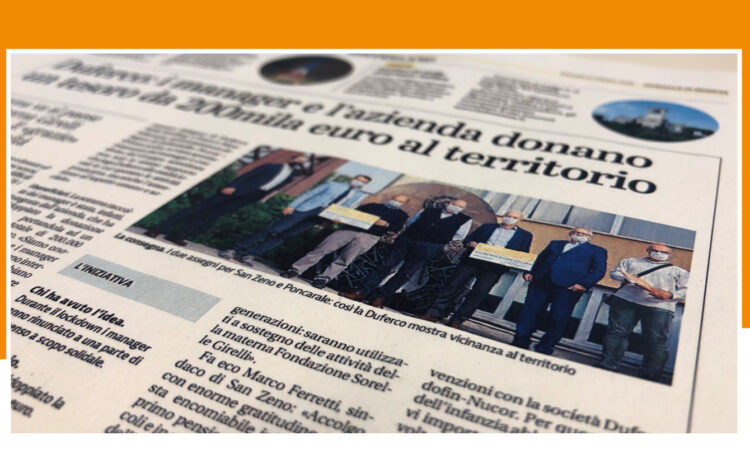 A donation to the cities of Poncarale and San Zeno Naviglio to help communities
During the hardest months of the Covid-19 crisis, Duferco mangers decided to cut their salary to raise a sum that, later, the Group donated to the cities of San Zeno Naviglio and Poncarale, in order to support the communities so harshly hit by the violence of the pandemic. The company doubled the sum gathered by the effort of the employees reaching a total amount of 200k euro.
The decision to raise the funding and to donate it to the local communities highlights the strong bond between Duferco and the cities and territories that hosts the Group's activities and, moreover, the strong commitment of the company towards people's needs. Indeed, the amount will contribute to the realization of public works with the aim to improve the quality of public services.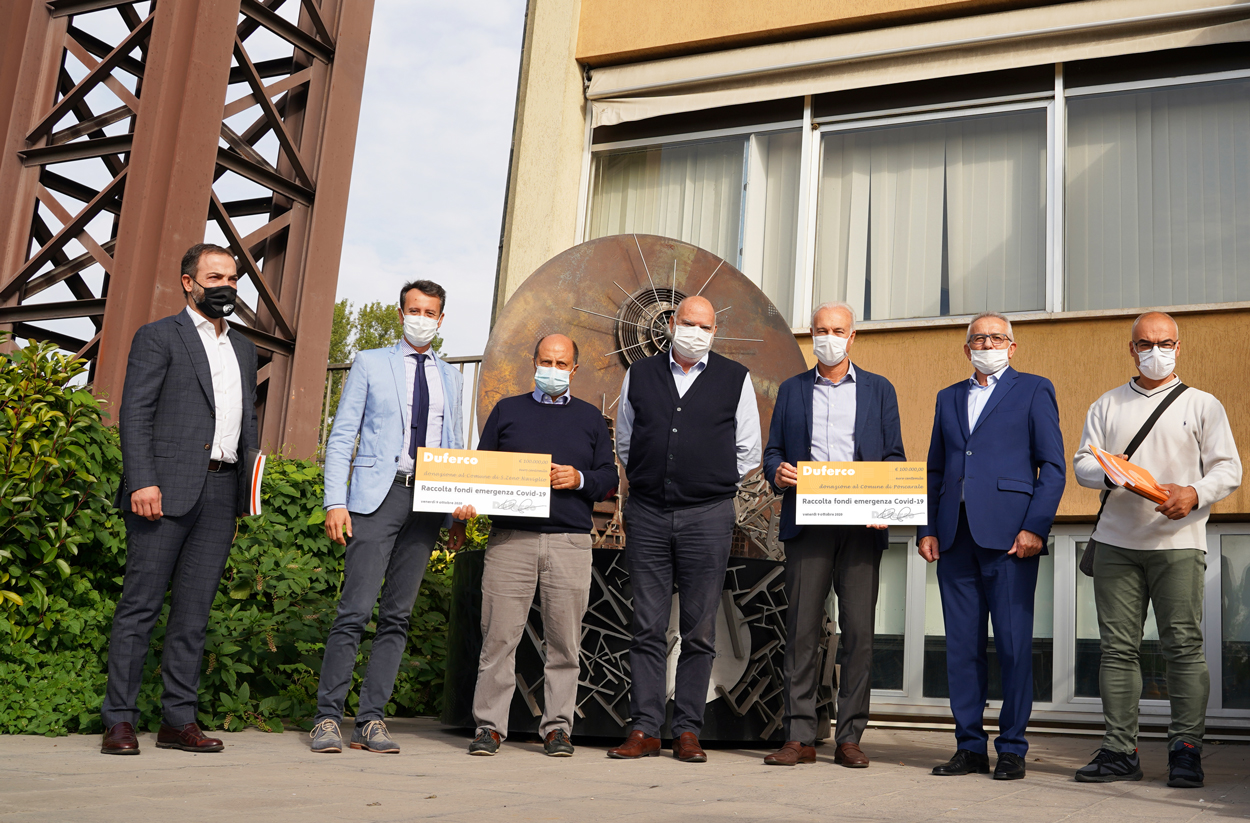 On October 9, Domenico Campanella, CEO of Duferco Italia Holding, Franco Monteferrario, CEO of Duferdofin-Nucor, and the president Antonio Gozzi formally awarded the allowance to the mayors of San Zeno Naviglio and Poncarale.
The city of Poncarale will use the sum to fund the Nursery School 'Fondazione Sorelle Girelli', while the city of San Zeno Naviglio will allocate the resources for different activities: the funding of Nursery School 'Regina Margherita', the renovation of the former Farm Pasotti and the activity of the Civil Protection.
Read the italian press review