A project that closes the circle of a dream
There are days that make history. The history of individuals and the history of companies. On the day that has marked the history of the Duferco Group, the decision was made to leave the scope of international trading and enter the scope of production, specifically steel production. In the 1990s Bruno Bolfo and Antonio Gozzi embarked on the journey that would lead the trading company founded in 1970 to become an industrial asset management company. In 1995 the Duferco Group acquired the steel mill in San Zeno Naviglio (in the province of Brescia) and the related industrial facilities specialised in the production of beams: Pallanzeno (Verbania), San Giovanni Valdarno (Arezzo) and Giammoro (Messina).
Within a decade, the Duferco Group became a global producer with production capacity over 8 million tonnes of which 800 thousand tonnes are produced in Italy, the remaining in Belgium, the USA, Macedonia and South Africa. This transition has led to growth in terms of mindset, professionalism, culture, and knowledge.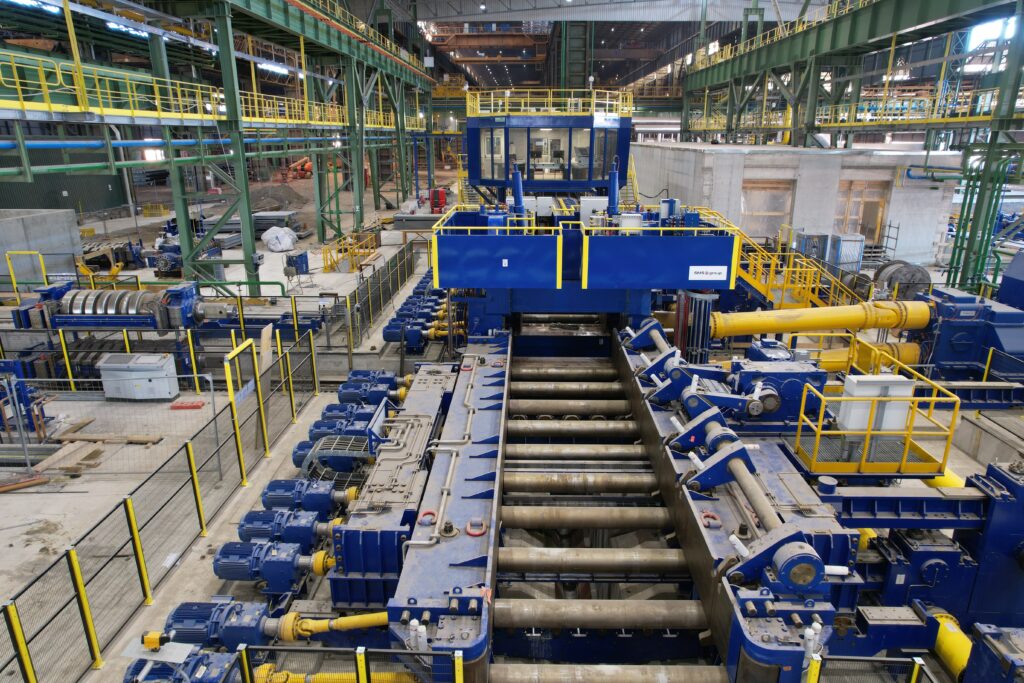 Along this evolutionary path another day marks history. In 2019, the Duferco Group planned a strategic investment that will change the production of beams in Europe. The project envisages the construction of a new integrated rolling mill downstream of the steel mill to accomplish the optimal verticalization of the steel produced in San Zeno. Thanks to its geographical location, the efficiency and quality levels of the steel mill, and the use of the most modern technologies in the new rolling mill, this investment aims to be the best cost producer of beams in Europe.
Applying the most modern technologies the plant has a very low environmental impact, is highly energy-saving and uses renewable energy thanks to the PPA (a long-term power purchase agreement). With the new plant, the entire Duferco TP production system generates one million tonnes of rolled products. The rolling mill in Pallanzeno (Verbania) is dedicated to special profiles and the mill in Giammoro (Messina) supplies the Mediterranean markets.
This is the culmination of a dream and the result of a long process of continuous improvement, in which all Duferco's people have been involved over the years.